Vissana

Italian breeds of sheep
Origin and diffusion
An autochthonous sheep breed from Visso in the province of Macerata (Marche), in Mount Sibillini. It belongs to Apennine group; it is reared in the high hills and is a rustic breed able to make the most of poor pastures. It is reared in the central Umbrian Apennine, of the Marches, of Latium and in some areas bordering Tuscany.
Morphological and economic characteristics
Size: medium-small
Height at the withers:
- Male: 70 cm
- Female: 60 cm
Weight:
- Male: 50-55 kg
- Female: 40-45 kg
Uni coloured: white.
Uses: meat, milk and wool.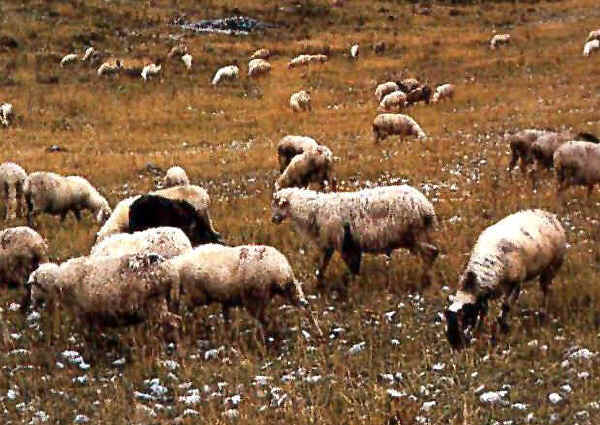 Sheep Vissana (photo www.assonapa.com)

Visso (Macerata) - Marche