Vallesana - Vallese

Italian breeds of goats
Origin and diffusion
Other common names: Col Noir de Valais, Valaisan a col noir, Walliser Schwarzhals, Schwarzweisse Walliser Sattelziege, Vallesana del collo nero, Vallese, Chevre des Glaciers, Valais Blackthroat.
The origins are uncertain. Today it is considered native to the border between South Novarese (Piedmont) and the Swiss canton of Valais, where the race is very raised. In Italy it is grown in mountainous areas of the province of Verbania and Vercelli (Piedmont).
Morphological and economic characteristics
Size: medium-large
Height at the withers:
- Male: 75-85 cm
- Female: 70-80 cm
Weight:
- Male: 75 kg
- Female: 55 kg
They have long, wavy hair and arched, medium length horns. The Valais Blackneck gets its name from its striking coloration. While the goat's body is white from the shoulders back, the head and neck and occasionally the front legs are solid black. The line between the two colors is well defined and impressive. Although Valais Blackneck Goats will produce about 500 kilograms of milk in a 210-day lactation, they are more often used for meat production. The carcass is nicely lean and the muscling is moderately thick.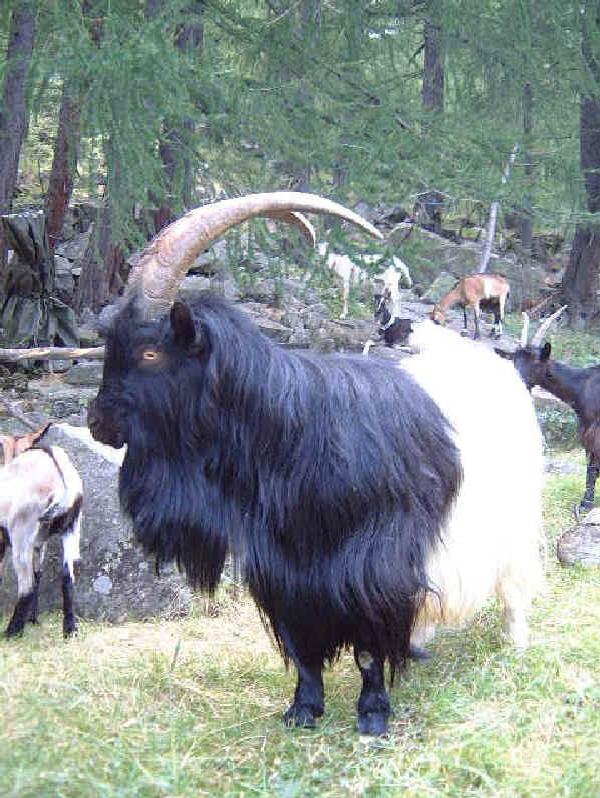 Male of Vallesana (photo Licia Rotondi)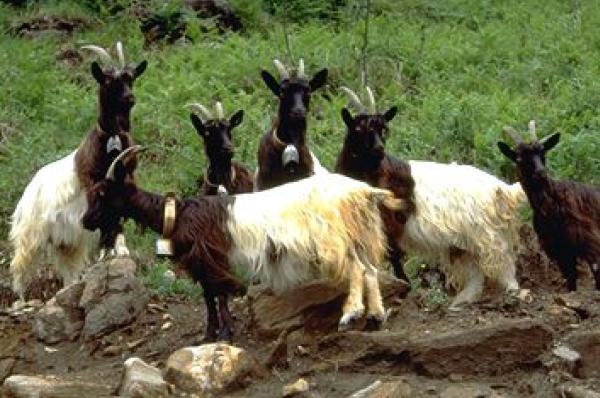 Vallesana