Frontalasca or Frisa Valtellinese

Italian breeds of goats
Origin and diffusion
The Frontalasca breed (or Frisa Valtellinese) comes from Frontale in Val Rezzalo (Alta Valtellina, Province of Sondrio – Lombardia). It is similar to the Swiss Grigionese breed, it is reared in Valtellina valley, Val Malenco, Val Masino, Valchiavenna).
Morphological and economic characteristics
Height at the withers:
- Female: 79-82 cm
Weight:
- Female: 65-70 kg
Black coat with characteristic white steaks at the sides of the head, bosom, sub-caudal area and at the limbs toes. Medium length thick shiny hair; long sabre-shaped horns. A dairy breed, it is reared for meat as well. A typical by-product is "Viulìn de càvra de Ciavéna" from salted spiced thigh and shoulder, aged for 2-3 months.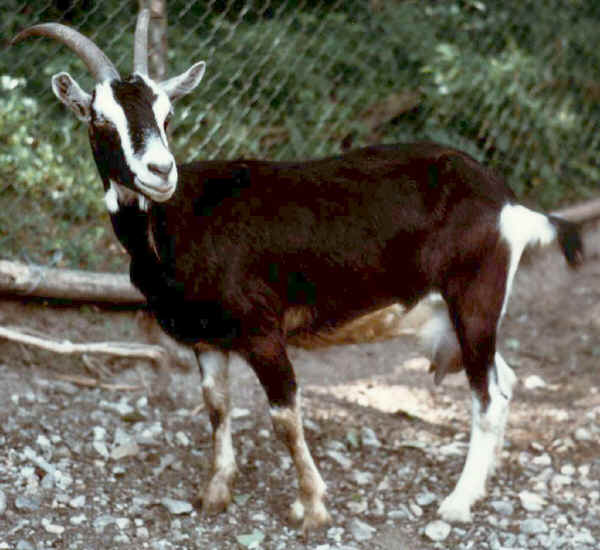 Frontalasca or Frisa Valtellinese