Capra dell'Aspromonte

Italian breeds of goats
Origin and diffusion
This breed comes from the Aspromonte mountains (Reggio Calabria province). It belongs to the group of the Mediterranean European goats, it is reared around the above mentioned province.
Morphological and economic characteristics
Height at the withers:
- Male: 73 cm
- Female: 69 cm
Weight:
- Male: 64 kg
- Female: 43 kg
The coat is usually red, but there may be heads with brown, black and white, red and white or red and brown and belted coat. The skin is the same colour as the coat. It is bred for both milk and meat in the hilly or mountainous areas and in the plains as well.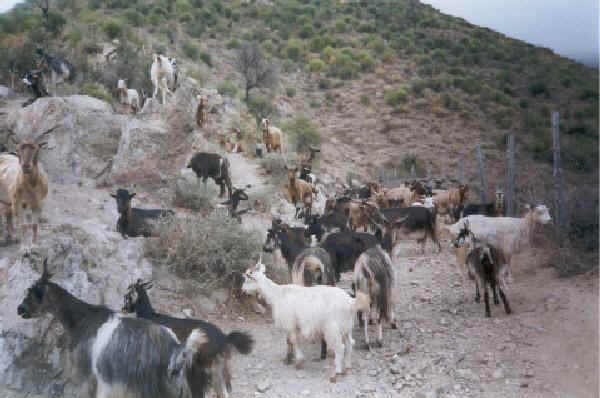 Capra dell'Aspromonte (photo Floro De Nardo)