Roccaverano

Italian breeds of goats
Origin and diffusion
It is considered an autochthonous breed of Alta Langa Val Bormida (province of Asti – Piedmont) the most diffuse goat breed in that area; probably it belongs to the Alpina group.
Morphological and economic characteristics
Height at the withers:
- Male: 85-90 cm
- Female: 80-85 cm
Weight:
- Male: 70-80 kg
- Female: 55 kg
Long-haired coat with a great variety of colour (beige, black, white or brown) either plain or pied. Usually no horns are present.
Prevailing milk production: it is used to make Robiola of Roccaverano.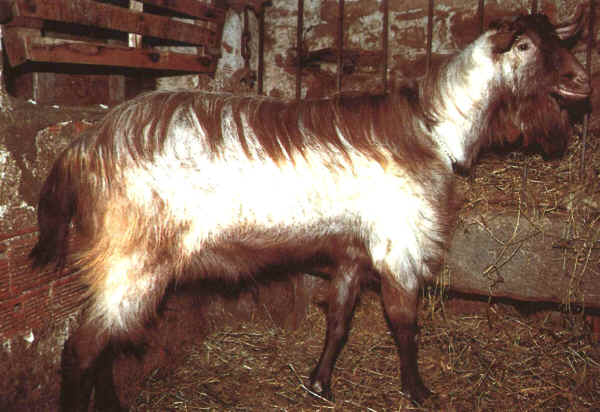 The Roccaverano goat (photo www.assonapa.com)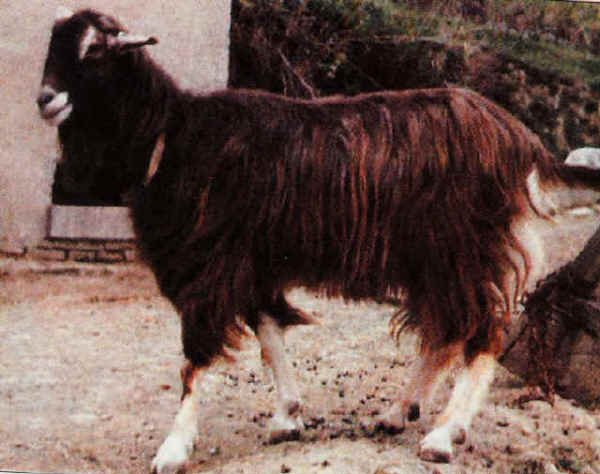 The Roccaverano goat (photo www.dsz.unito.it/razzeautoctone)