Grigia dissimile

Italian Poultry breeds - Guinea Fowl
Origin and economic characteristics
Originally from Veneto, it is now extinct. It was selected at the Experimental Observatory of Rovigo by the half of '900 from a mutation of Grey Guinea Fowl, which looks very like (it differs in the feathers at the basis of the neck, which are black with white spots instead of violet without any spots).
Morphological characteristics
Darkish grey plumage richly perly included the neck (black neck plumage finely white spotted and without any spots); grey black tarsus.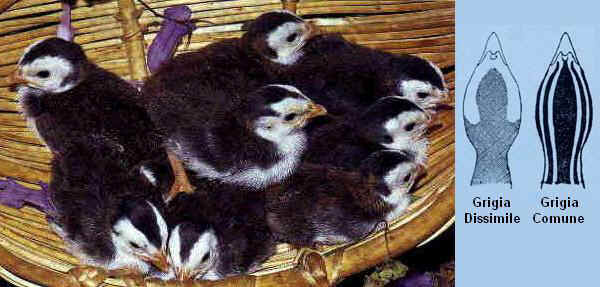 Guinea Fowl - Chicks of Grigia dissimile - Comparison Grigia Dissimile-Grigia Comune