The Monterufoli Pony

Italian breeds of horses
Origins and aptitudes
It originated in the province of Pisa (Tuscany), particularly in the area of Monterufoli. According to some writers it derived from a now extinct type known as the "Selvina Breed" which lived in the wild. The area from where the Montrufoli comes is now largely covered by the "Monterufoli-Caselli" Nature Reserve, a hilly region lying at between100 and 560 metres above sea level.
The story of the Monterufoli began in 1913 when the estate was purchased by the Counts of Gherardesca. The real process of selection and improvement began with the work of this family, who selected the best specimens from the original population to breed with Maremma, Tolfeta and Oriental stallions. The breed then established itself in the provinces of Pisa, Livorno and Grosseto and to a lesser degree throughout Tuscany. It was generally used for riding, but above all in harness. It was principally employed by traders, doctors and farmers who valued its strength and capacity for pulling.
The population nowadays numbers about 200, a notable increase with respect to the few dozen recorded at the beginning of the 1980's.
Morphology
Height at the withers:
- machos 137 cm
- hembras 132 cm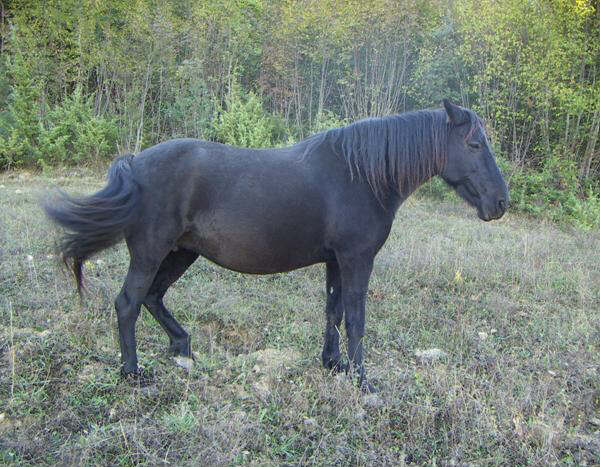 The Monterufoli Pony (photo Roberto Tocci)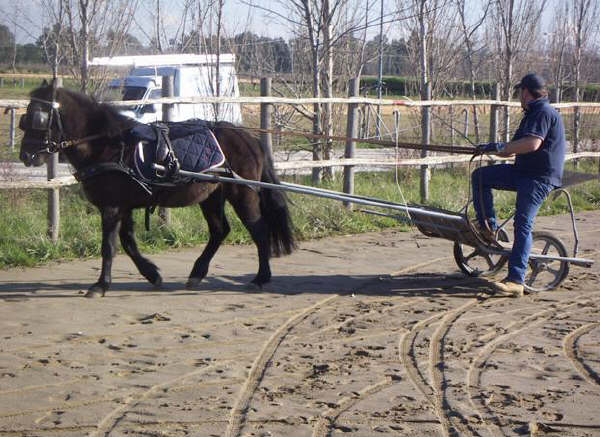 The Monterufoli Pony (photo Roberto Tocci)