Ragusano Donkey

Italian breeds of donkeys
Origins and attitudes
It originated in the area of Ragusa, Modica, Scicli S.Croce Camerina in Sicily. It is a new breed, officially recognized in 1953, when during selection studies the Horse Increase Institute of Catania (they keep the registry office) was able to fix a few characteristics. All the donkeys living in Sicily are to be traced back to the Pantelleria breed, especially those in the province of Trapani and to the usually called Sicilian breed, , present all over the island. The crossbreeding of the two above and with the Martina Franca breed, with blood mixing of Catalano donkey, after various crossings,
produced some very good examples.
Further to these crossbreedings, some examples with a good development and structure were found mainly in the province of Ragusa. These examples were crossbred with strict blood relationship so that the most remarkable features could be fixed rapidly, as they are still found today.(Horse Increase Institute of Catania). It is very fit for a harsh climate, in fact it used to be applied in northern Europe.
Energetic and throbbing temperament.
Attitudes: beast of burden, draught and mule producing. Its mules were used during the last century wars in the Alps with great success.
Morphological characters
Height to the withers: 135-145 cm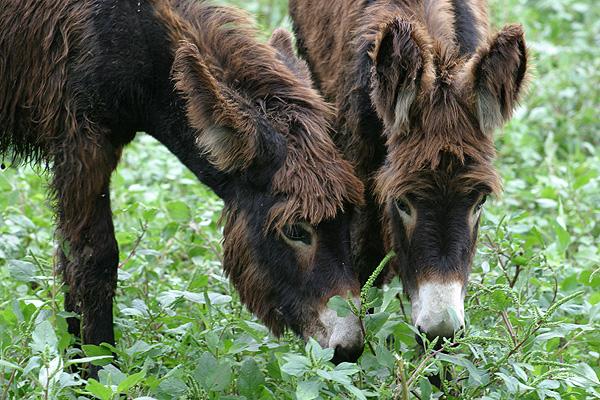 Asini Ragusani (foto di Salvatore Pipia / ISZS)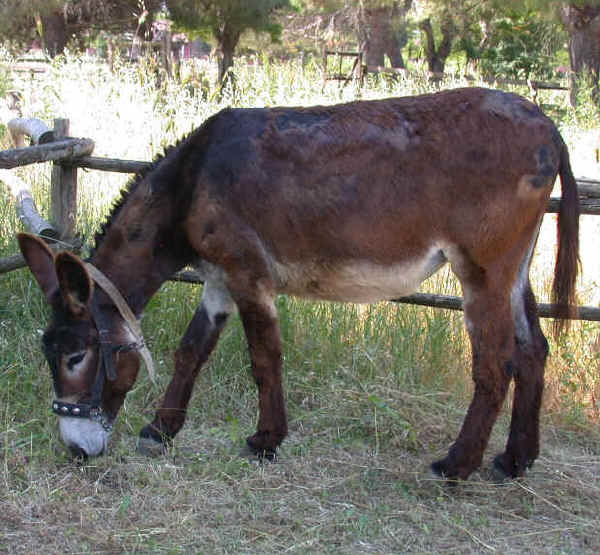 Asino Ragusano (foto Alessio Zanon)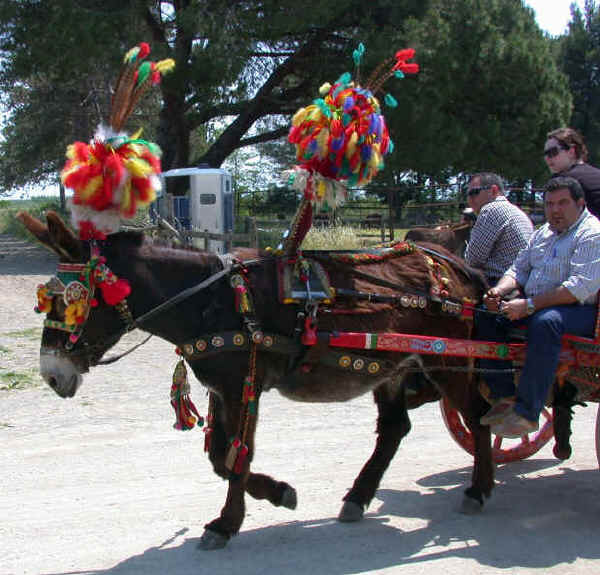 Carro siciliano trainato da un Asino Ragusano (foto Alessio Zanon)