Bionda Piemontese

Italian breeds of chickens
Origin and main characteristics
The breeds traditionally reared in Piedmont were two: the Bionda Piemontese and the Bianca di Saluzzo (or Bianca di Cavour).
Those two breeds currently count a few hundreds animals, reared by a few local agricultural high schools (Institute of Verzuolo, Cuneo) that took the initiative to revive and preserve the original type since 1999.
The Bionda Piemontese is very rustic and resistant to many diseases. The growth is rapid and the production of meat is valuable. The animals are reared out door and slaughtered at 112 days: typical productions can also be obtained at 70 days, with mean weight of approximately 1.5 kg. The killing percentage is high and the quality of meat is excellent also when extensive rearing and feeding are used.
The laying is higher in spring and summer and the mean production is about 180-200 units (rosy shell; mean weight 55-60 g.).
This breed is used for the production of the "Cappone di Morozzo".
Morphology
The plumage is buff in three different varieties: black tailed buff, white tailed buff, blue tailed buff. The Cuneo strain has almost completely red earlobes.
Head of medium size, single comb with 4-6 points, erect in the male and folded in the hen, red wattles, red-veined white ear lobes. Yellow, strong beak.
Ample breast and shoulders; yellow skin.
The tail is erect, black, long and square in the hen. In the cock it can be white, blue or with coloured metallic nuances.
Mean weight:
- Cock: kg 2.5 – 3.0
- Hen: kg 2.0 – 2.5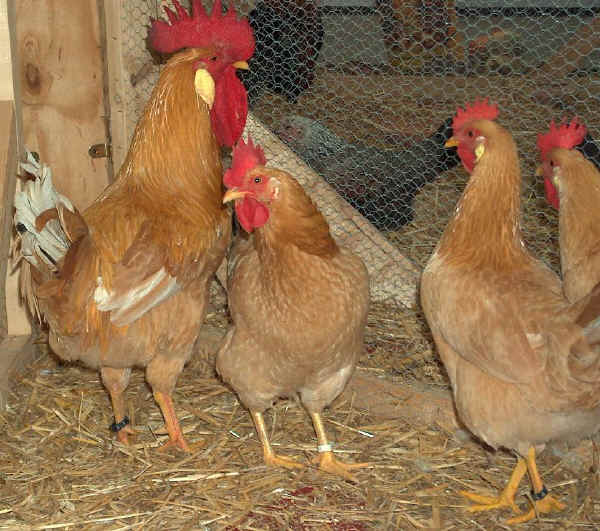 "Bionda Piemontese" hen and cock (foto www.agraria.org)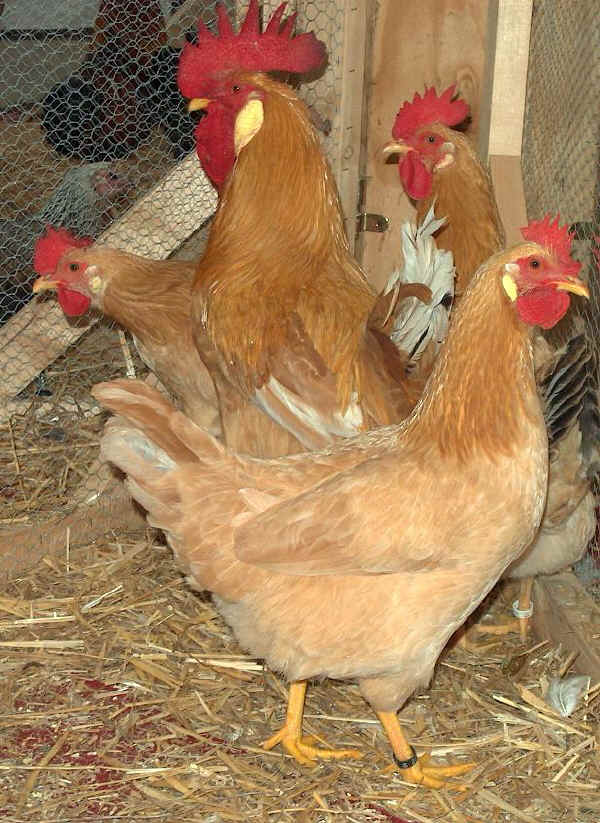 "Bionda Piemontese" hen (foto www.agraria.org)
Cappone di Morozzo
The Cappone di Morozzo is reared in a commune of Cuneo County, from which it takes the name, and in other 12 villages spread between Cuneo and Carru'. The "Bionda Piemontese" males are surgically castrated at 70 days and traditionally slaughtered when they are 6-7 months old, in order to obtain an excellent distribution of fat.
Since they are chick, they are reared on the ground and fed with vegetal food and they are indoor only by night, with at least 5m3/animal and, to save a non-industrial production, each breeder can have no more than 200 animals.
The final weight is about 2.0 and 2.7 kg.
The Cappone di Moruzzo is very appreciate for the tender but tasty meat.
In 2003, 3.500 capons have been produced.
Cappone di Morozzo:
Association for the defence and the improvement of the Cappone di Moruzzo and the traditional poultry productions.
Via Borgioanni, 4
Morozzo (Cuneo)
The "Slow Food" Organization has established a defence of this breed.

Links:
www.labiondadivillanova.it
www.asproavic.com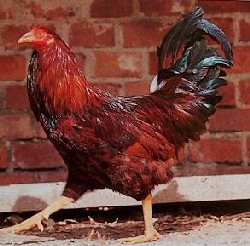 Capón de Morozzo